NEW Important Dates 
March 31, 2020 – some delay is possible
Notification of paper acceptance
We will inform you about new deadlines.
April 1, 2020
Registration Opening
April 10, 2020
Final Paper submission
April 2020
Hotel information on website
July 6 to 10, 2020
The 27th International Conference on Transdisciplinary Engineering (TE2020)
Workshops
Shuichi Fukuda
Keio University, System Design and Management, Japan
Our world is getting more and more complex and complicated. What makes problems difficult is changes become unpredictable. Yesterday, changes were smooth, so we could differentiate them and predict the future. Our world was closed with boundary. Therefore, we could set our goal easily and we could focus our attention on how we could get there faster and more effectively. In short, yesterday was an age of tactics and control.
Xinyu Li, Pai Zheng, Bo Song
Email(s): Cash.Li@ntu.edu.sg; Pai.Zheng@polyu.edu.hk; Bosong@shmtu.edu.cn
In this era of mass-innovation, multi-stakeholders are more tightly engaged in smart product and service design and operation, where increasingly frequent transdisciplinary and cross-organization collaborations result in an explosive integration and innovation of engineering concepts, experience, theories, and methodologies. Considering human's limited cognitive ability and specialty, advanced AI techniques and computing methods are leveraged to facilitate product/service design and operation in all aspects. Transdisciplinary engineering informatics is emerging in smart product and service design and operation, aiming to solve the severing contradiction between multifarious heterogeneous resources and conventional approaches for data/information/knowledge management.
NEW Important Dates
December 31, 2019 January 10, 2020
Abstract submission and workshop proposal deadline
January 15, 2020 January 25, 2020
Abstract notification
NEW Keynote Speakers
Transdisciplinary Design – Process Expression and Actualization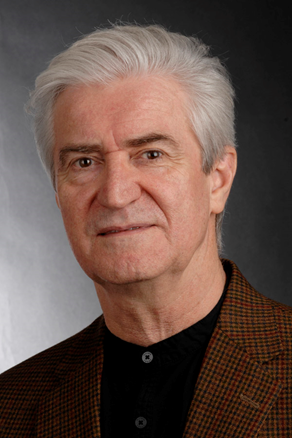 Michael Sobolewski
Air Force Research Laboratory, WPAFB, Ohio 45433
Polish Japanese Academy of IT, 02-008 Warsaw, Poland
sobol@sorcersoft.org
The transdisciplinary design process is an approach for breaking down a large-scale project into federated disciplines manageable at runtime in the network. Designers of complex multidisciplinary systems use the design process to solve a variety of problems, for example multidisciplinary and/or  multidomain analysis and design optimization (MADO). MADO uses such a process to define the disciplines, fidelities of analyses and services (executable codes of tools, applications, and utilities) needed to manage exploration of emergent disciplines and governance of federated disciplines. At the Multidisciplinary Science and Technology Center at AFRL/WPAFB, the MSTC Engineering platform has been developed based on the true service-oriented platform (SORCER) with the Service Modeling Language (SML) that treats multifidelities, morphers, disciplines, and governance of federated disciplines as the first-class citizens.